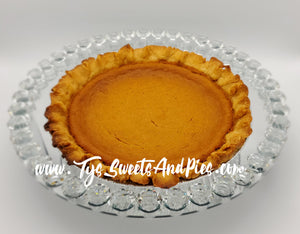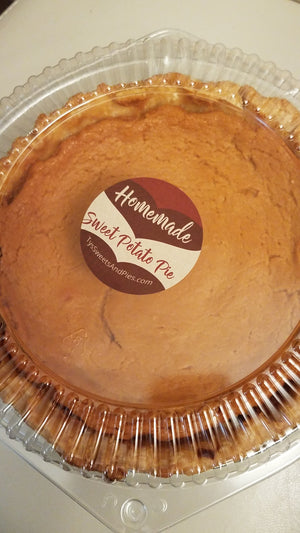 Delicious!
Simply delicious! The crust was great also!
I didn't share!
My first slice of Ty's Sweet Potato Pie was sooo delicious that I didn't share with my family. I ate the entire pie myself! I most certainly will be ordering more in the near future.
These Pies Transcend The Holidays
These pies from Ty's Sweets & Pies MUST be served all the time. Sweet potato pies are NO LONGER reserved for the holidays! Not ANYMORE
Sweet Potato Pie, OH MY!
I decided to order Ty's sweet potato pie, one because Omega and I believe in supporting local business and two because they look so good! Looks are NOT deceiving when it comes to Ty's sweet potato pies! They taste just as good as they look! If you haven't had a really good sweet potato pie since granny or the sweet church mother transitioned from earth to glory, try Ty's! 
Delicious Seeets
Me and my FAMILY loves Ty's Seeets & Pies. We also have to get our granddaughter her own bag. I'm not a sweet eater but the family will admit that Ty's Sweets & Pies has changed that. We have never had a bad batch. That speaks volume. Hey if you don't want to take my word than try it.