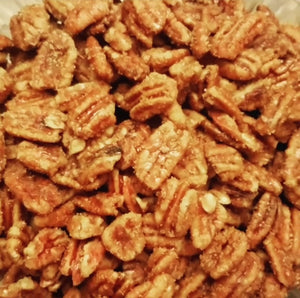 Fresh and Delicious!!!
Everything in my order was great! I will definitely be back!
Perfecto!!!
Ty'ees Sweets and Pies are delicious. The pecans are my favorite and I can't wait to taste her other treats.
I ❤ Ty's Sweets and Pies! I have yet to be disappointed. You can't go wrong between candied pecans, cookies, pies or blondies.
---